Call of Duty: Warzone is becoming one of the most popular battle royale games – here are the best guns in the game.
Call of Duty: Warzone, the new free-to-play Battle Royale, is here!
If you've been playing Modern Warfare, you'll recognise a lot of weapons – but if you're wondering which is best, check out this tier list.
With the integration of Black Ops Cold War into Warzone, there are a range of new weaponry that you can use when patrolling the streets of Verdansk.
MP5 (MW)
MAC-10
XM4
FFAR 1
Kilo 141
M16
R9-0
LW3 - Tundra
These weapons dominate the competition, with the Kilo 141 being the strongest assault rifle yo use by some margin.
For those looking to add further power to their long-range engagements, the M16 Tactical Rifle from Black Ops Cold War is the perfect tool for the job. With minimal damage drop off, the rifle excels in long-distance combat.
The XM4 from Black Ops Cold War certainly gives the M4 and the Kilo a run for their money thanks to a fast fire rate and minimal levels of recoil. For close-quarters engagements, the supreme fire rate and damage output of the MAC-10 has already become popular.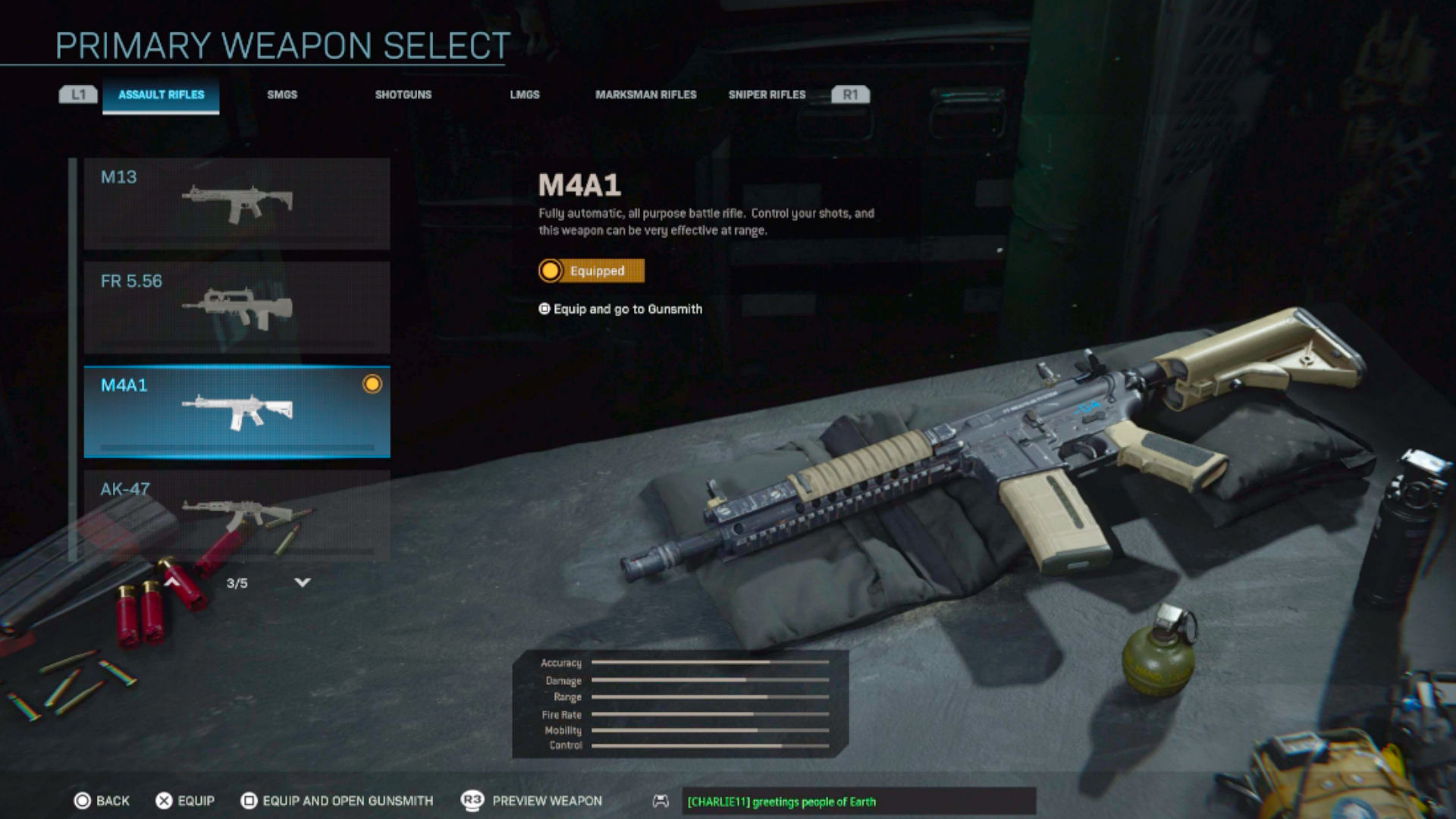 GRAU 5.56
Kar98k
M13
Krig 6 
MP7
MP5 (BOCW)
DMR 14
CR-56 AMAX
M4A1
AK-74u
Stoner 63
Type 63
Pelington 703
SP-R 208
The GRAU 5.56 is one of the better weapons in the game as it used the same ammo as the M4. It's adjustable and almost customisable iron sights, dependant on which barrel you choose, make it a nice weapon to use.
The new additions of the Krig 6 provides plenty of variety when it comes to selecting an assault rifle. The Krig is a solid all-round rifle, capable of being effective in tha majority of situations.
AX-50
P90
AK-47 (MW)
AK-47 (BOCW)
Oden
PKM
Striker 45
QBZ-83
AS VAL
Uzi
KSP 45
Groza
Milano 821
Gallo SA12
AUG (BOCW)
Fennec
Streetsweeper
Origin 12 Shotgun
Bruen Mk9
MK2 Carbine
The Striker 45 only makes it into the B tier. Although it is a decent weapon there are far better SMGs out there.
This category is dedicated to the inconsistent weapons of Modern Warfare - sometimes they're hot and sometimes they'ree not.
The AX-50 is great for picking off enemies at long range, but it can produce hitmakers in unexpected scenarios.
There are plenty of weapons from the Black Ops Cold War arsenal that slot into B due to their inconsistent performances on the battlefield.
FR 5.56
HDR
Origin 12
FAL
Dragunov
SA87
EBR-14
Holger-26
MG-34
Bullfrog
AUG (MW)
RAM-7
Oden
Hauer 77
M60
RPD
VLK Rogue
ISO
AN-94
Model 680
JAK-12
SKS
Rytec AMR
Once a dominant AR on previous CoD titles, the FAL still boasts good damage statistics but a high level of recoil makes it tricky to use with minimal attachments.
Despite being semi-automatic, the low damage of the Dragunov makes it the unfavoured weapon in its class.
The SA87 LMG packs a hefty punch and a steady rate of fire but the near-uncontrollable levels of recoil make it very tricky to use.
Riot Shield
M82
FN Scar 17
PP19 Bizon
ISO
725
M91